Neuro-Cardiac-Guided Transcranial Magnetic Stimulation
Transcranial Magnetic Stimulation (TMS) is an increasingly popular treatment option for patients with major depression disorder (MDD) and obsessive compulsive disorder (OCD). It has been approved by the FDA since 2009, is CE certified for clinical use in the EU and is reimbursed by health care insurers. Still, there are many different ways of placing the TMS coil over the target brain area.
During this webinar, Nickolay Smirnov of Neurosoft will present the history of TMS, after which Martijn Arns of the Brainclinis Foundation will give a keynote lecture regarding a relatively new technique for placing the TMS coil over a target brain region: neuro-cardiac-guided TMS. This method employs heart rate assessed during TMS stimulation to verify 'target engagement' of the Frontal-Vagal network, that is hypothesized to be involved in depression. Two experts in the field of TMS and neuro-cardiac-guided TMS will guide you through the latest advancements and will share their insights. There will be ample room to ask questions.
The webinar will take place using the Zoom platform, with a maximum of 100 participants that have registered upfront. You can register here using our online form from the Zoom platform. A few days before the webinar, you will receive the Zoom link to participate by email. Participation is free for everyone.
The times of the scheduled topics outlined below are according to Amsterdam time, which is Central European Time (CET).
Date:
8th of December, 2020
Programme:
15.30 – 16.15h CET

Nickolay Smirnov, PhD
Chief Commercial Officer, Neurosoft

The history of TMS

16.15 – 17.45h CET

Dr. Martijn Arns,
Research Director and Founder of Brainclinics

Precision TMS: Use of EEG and ECG in optimising and predicting treatment response
NOTE: If you have registered you have received an email with a link to the zoom meeting. Please follow this link to enter the webinar!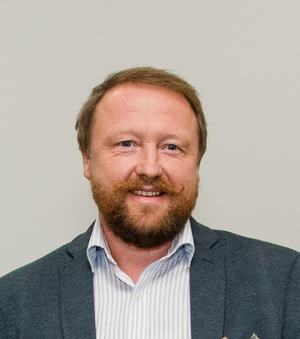 Nickolay Smirnov
Chief Commercial Officer, Neurosoft
Nickolay Smirnov is a biological engineering expert and the author of many scientific articles about (r)TMS. He has given more than 50 lectures and workshops on domestic and international congresses and conferences related to neurophysiology. He is the author of the book 'rTMS protocols with high level evidence' and has much experience in the production of TMS devices as well as biomedical processes involved in rTMS treatments. As chief biomedical advisor and chief commercial officer of Neurosoft Ltd. he has gained much expertise in TMS over the past decades.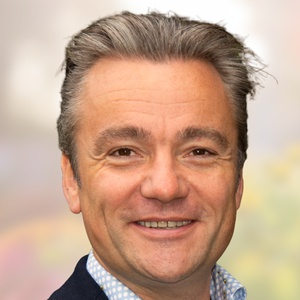 Martijn Arns
Research Director, Brainclinics Foundation
Martijn Arns graduated in the late 90s as a biological psychologist at Radboud University in Nijmegen and carried out various projects in the field of applied neuroscience in Sydney (Westmead Hospital), Munich (Max Planck Institute for Psychiatry) and Scotland (Organon Research in Newhouse). Martijn obtained his PhD at the University of Utrecht on the topic "EEG-based personalized medicine for ADHD and depression" and specializes in neurobiological aspects of ADHD and depression. In 2001 he founded Research Institute Brainclinics as an independent research institute. He is further specialized in the development and application of neuromodulation techniques such as neurofeedback in the treatment of ADHD and magnetic brain stimulation (rTMS) in the treatment of depression and OCD.